SHTFDad may collect a share of sales or other compensation from the links on this page.
Vegetables, flowers, and fruit seeds that have been passed down from one generation to the next are called heirloom seeds.
The seeds have not been genetically modified in any way and are open-pollinated. Open pollination occurs when the plants have relied on natural pollination from insects or the wind.
Heirloom seeds are pure, the only thing humans have done to them is to gather and preserve them for the next generation. As a result, these seeds will produce food in its most natural and basic form.
No chemicals, no hybridization, and no GMO modification. Just pure food and flowers are grown from seeds that came from species at least 50 years old.
In order for seeds to qualify as heirlooms, they must date back to a parent plant that is at least 50 years old. Many species date back 100 or more years.
Enjoy the same fresh, unmodified flavor and flower blooms your parents, grandparents, etc., enjoyed by planting some of these best heirloom seeds this spring.
What Heirloom Seeds to Plant This Spring?
We have compiled a list of the best heirloom seeds that you can plant in the springtime, enjoy throughout the summer months, and into the fall.
Some varieties require additional care and specific growing conditions, but the following list consists of some great vegetables for beginning gardeners.
Arugula (Rocket)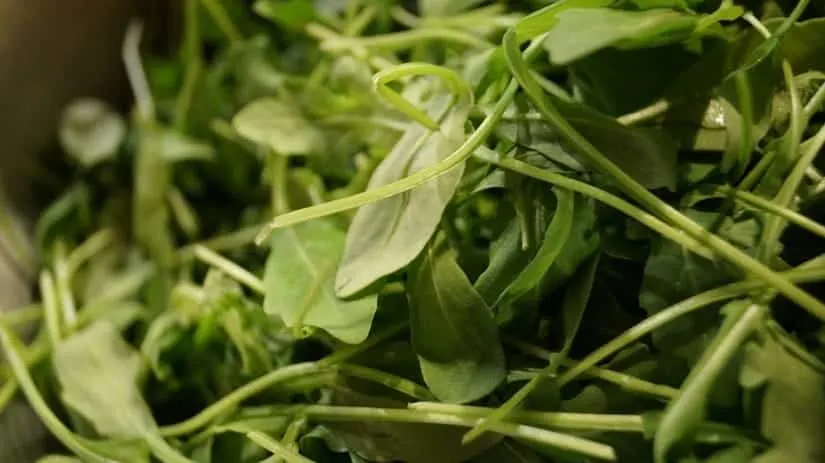 Although Arugula is not a new superfood as many health advocates would have you believe, it has been around for decades.
These heirloom seeds have a high germination rate and make an ideal cold-weather green.
Plant seeds densely in early spring for an early harvest, then plant a second crop in the early fall for an additional harvest at the end of the season. Arugula grows best in cool weather.
Asparagus (Mary Washington)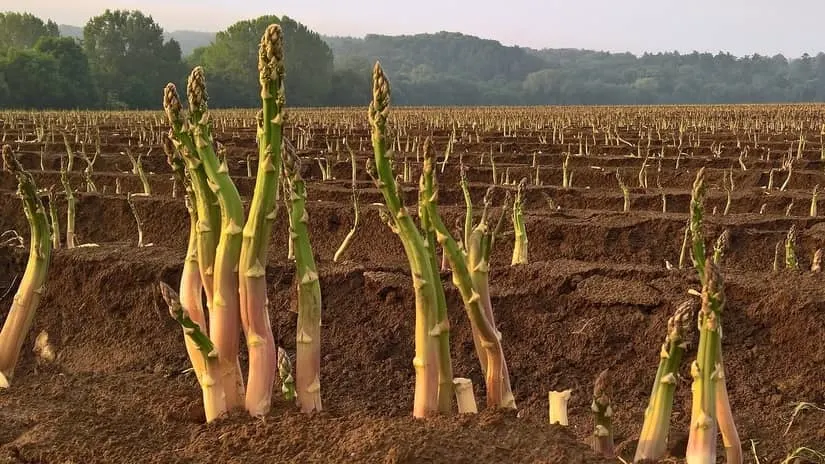 This variety was developed around 1900 for greater disease resistance. As a result, these heirloom seeds will produce vigorous and productive asparagus that will resist Asparagus Rust.
Beets (Detroit Dark Red)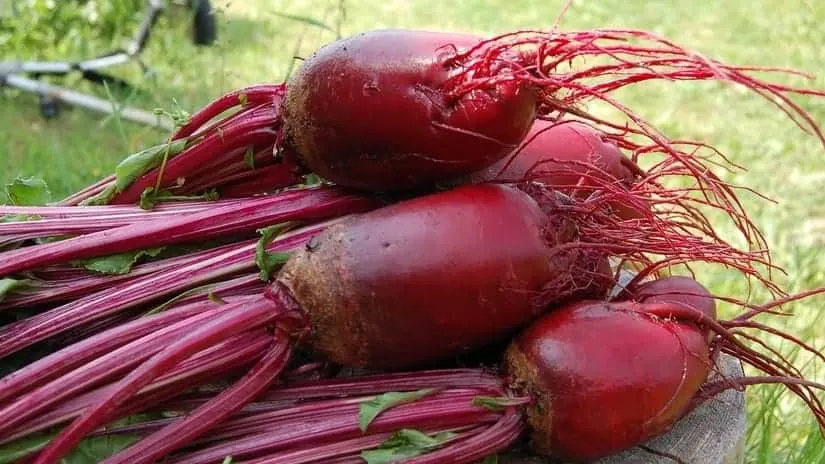 These heirloom seeds will produce a large, dark red, sweet beet. Because they are fast maturing, they are ready for harvest in just 55 days after sowing.
The green tops will reach over 12 inches tall and are full of nutritional goodness and are great for sautéing or eating raw.
Beefsteak Tomato (Marglobe)
Marglobe is an heirloom variety that dates back to the 1920s. It develops a vigorous growing vine that produces uniform globe-shaped tomatoes that weigh around 5 ounces each.
Marglobes are determinate and will ripen all at once, making them an ideal choice for preserving.
Broccoli (Calabrese)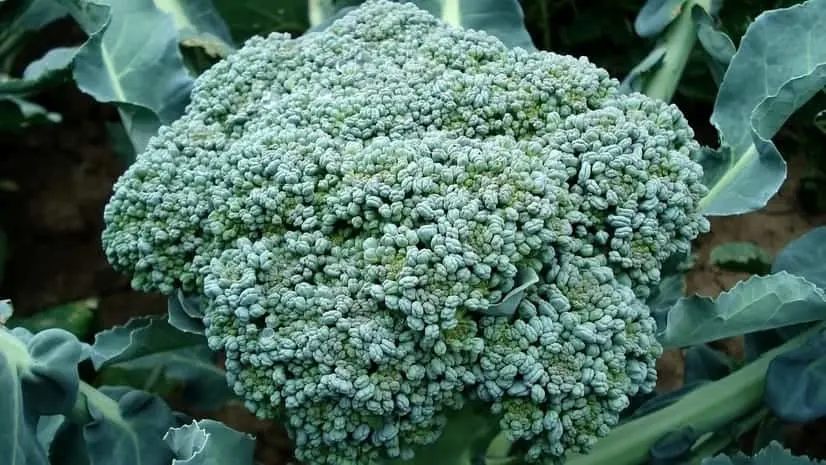 Calabrese is an heirloom that comes from Italy.
Brought to the United States in the 1800s, Calabrese broccoli will mature early producing heads that are 8 inches across. It is easy to grow and produces many side shoots.
Brussel Sprouts (Long Island Improved)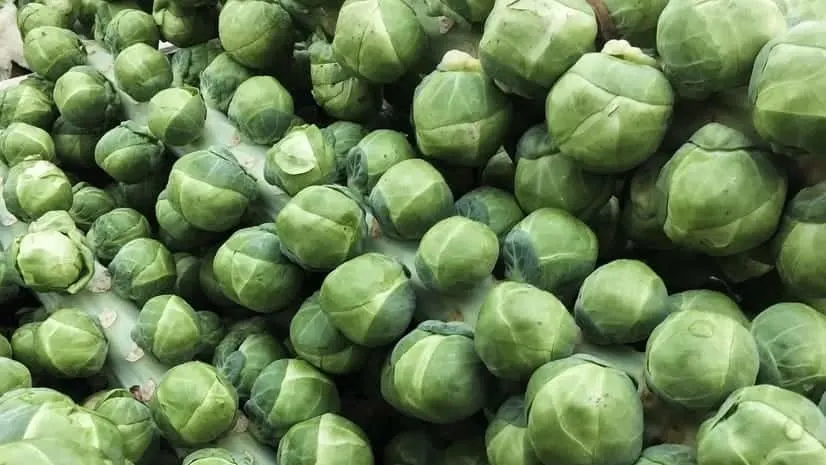 Long Island Improved brussel sprouts are a semi-dwarf plant that has self-supporting stems. Therefore, this makes it an ideal heirloom plant choice to grow in a small garden.
Brussel sprouts are a cool-season vegetable that can produce two crops per year. Allowing a light frost to fall on the sprouts in early fall will sweeten the flavor of the sprouts.
Cabbage (Charleston Wakefield)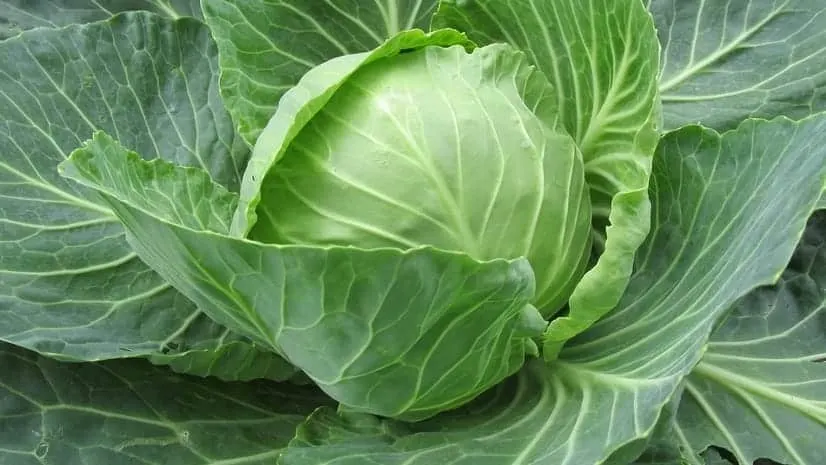 Introduced to the American dinner table in 1892, Charleston Wakefield cabbage has been a favorite ever since.
These heirloom cabbage seeds will produce elongated heads that weigh 4-6 pounds that will store well throughout the winter. Heads are ready to harvest 75 days after seeds are sown.
Carrots (Little Finger)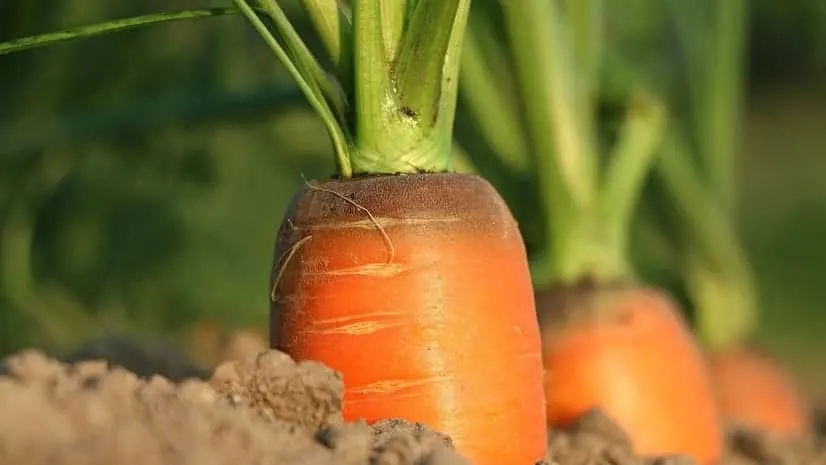 Little Finger carrots were first grown in France and are highly prized for their sweet crunch and deep orange color.
This variety is a fast-growing carrot that will reach its mature length of 3 inches in just 55 days. Consequently, these hardy heirloom carrots will survive late spring snow if one occurs after planting.
The green tops are packed with nutrition and make a great addition to a salad or stir fry.
Collard Greens (Georgia Southern)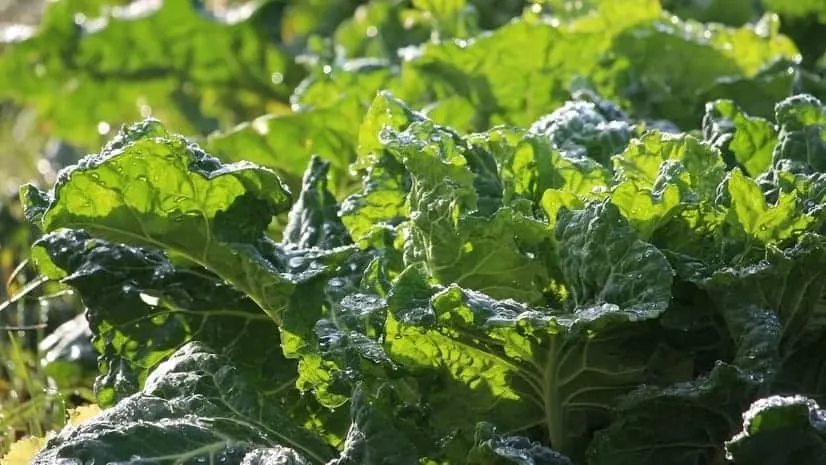 A popular heirloom collard because it tolerates heat very well. These collard greens also tolerate cold weather and poor soil conditions.
The plant is slow to bolt and produces large, tender, juicy leaves in 60-80 days.
Cantaloupe (Hales Best Jumbo)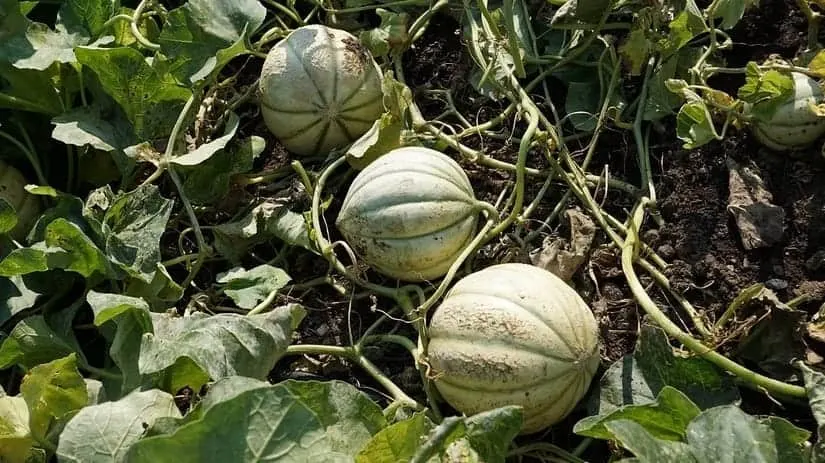 Originally from Japan, it quickly became a garden favorite in America due to its early harvest time and sweet flavor.
Ready to harvest in just 80 days, this heirloom cantaloupe has a perfectly oval, thin-skinned, and fragrant, salmon-colored flesh. Melons will weigh around 4 pounds when ripe.
Eggplant (Long Purple)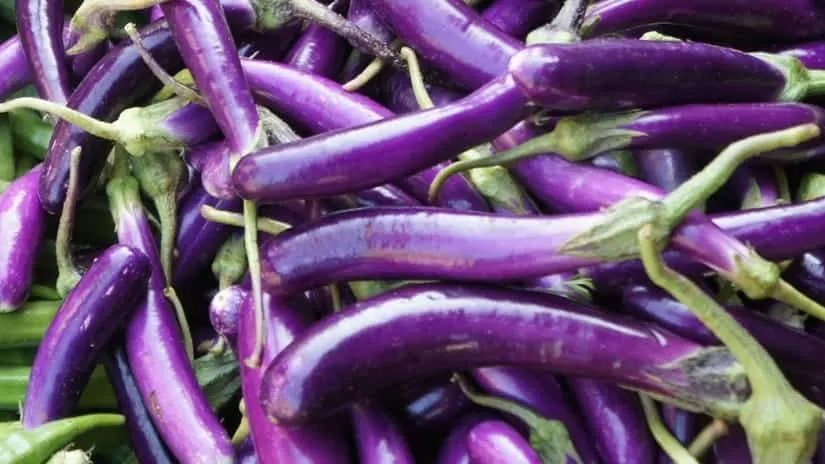 Eggplant has been around since before 1870. Originally from Italy, this long, slender deep purple eggplant quickly became an American favorite for use in making Italian dishes.
Okra (Clemson Spineless 80)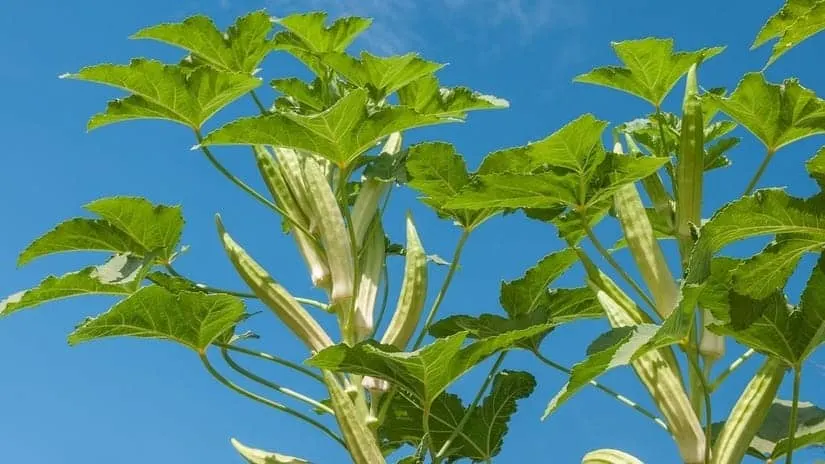 Okra has been popular since the 1930s.
Highly productive heirloom okra will produce 4-inch pods on 5 feet tall plants. Spineless, emerald green pods will be ready to harvest in 55 days after seeds are planted.
Okra is great for use in soups, stews, or for frying!
Radish (Cherry Belle)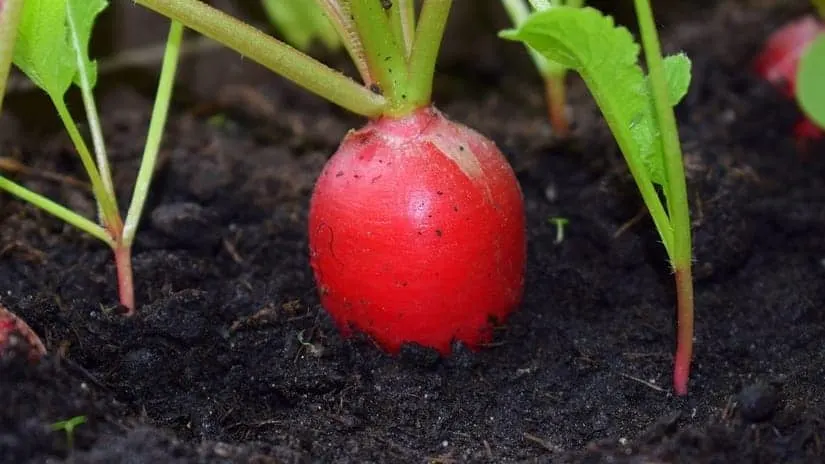 Originating in Holland, Radish can be grown twice a year – in spring and fall.
Because they are fast maturing, Cherry Belles are ready to eat in 30 days after planting. These heirloom seeds will produce 1 inch round, bright red radishes that have edible 3 inches green tops.
Additionally, radishes are rich in vitamin C and naturally low in calories.
Red Cherry Tomatoes (Red Cherry Large)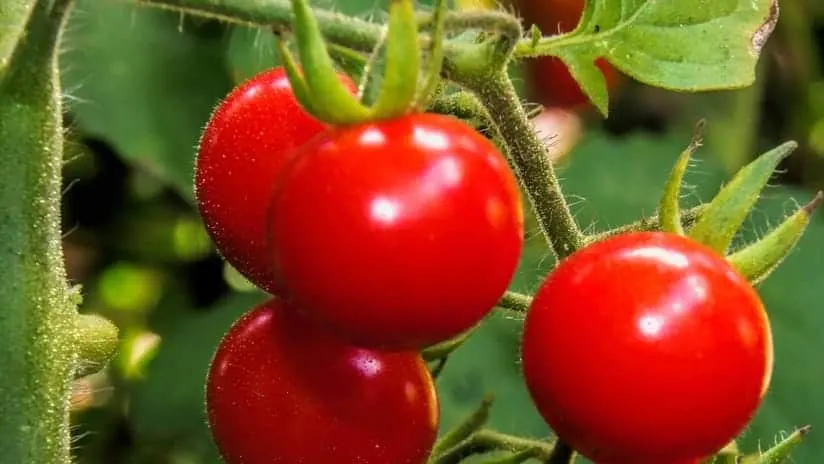 One of the largest and best producers in the cherry tomato family.
The Red Cherry Large heirloom variety produces clusters of bright red cherry tomatoes all summer. Larger than a quarter, this variety has been around since the 1960s and is still a popular choice with home gardeners for ease of growing, flavor, and abundant production.
Spinach (Bloomsdale Long Standing)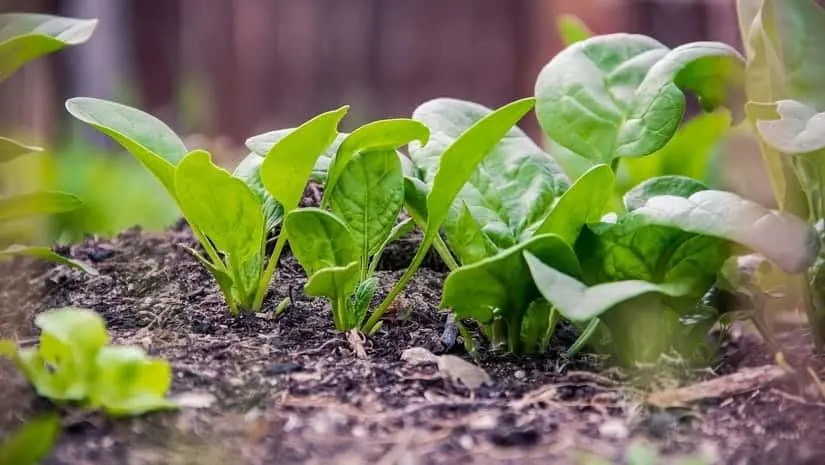 Bloomsdale Long Standing is a large, spreading spinach that has dark green, curled, and wrinkled leaves.
Popeye claimed this to be his favorite spinach variety! So it's been around at least as long as Popeye and girlfriend Olive Oil.
This heirloom spinach can be grown twice a year, in spring and fall. It's slow to bolt and is ready to eat in 48 days.
Turnips (Purple Top White Globe)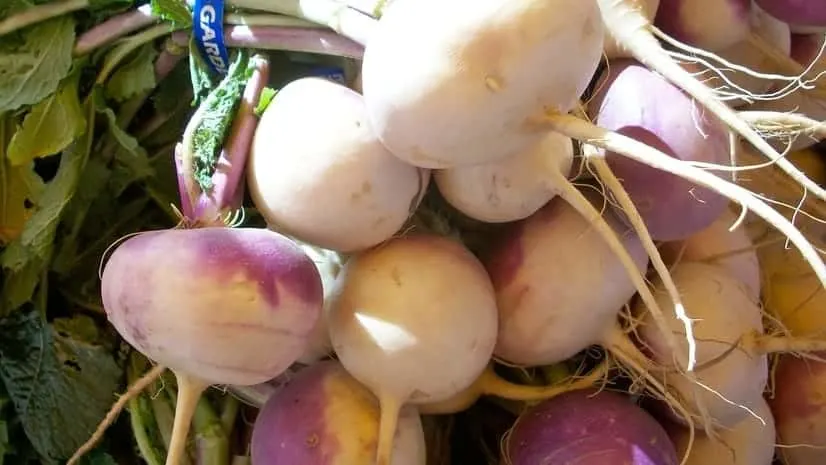 Purple and white skin with a spicy-tasting flesh is the trademark of the Purple Top White Globe turnip.
This heirloom turnip has been around since the mid-1800s and is still popular today. Because it is easy to grow, even in poor soil, this is typically a favorite of gardeners!
Turnips will be about 5 inches in diameter and ready to eat in 55 days.
Save the green tops for use in salads and stir fry!
Other Spring Heirloom Seeds to Plant
Additionally, watermelon, squash, rutabagas, onions, beans, peas, lettuce, celery, and many other vegetable, fruit, and flower seeds are a few ideas for you to explore for planting this spring.
To summarize, find a favorite plant seed from a bygone era or start developing your own organic garden with heirloom seeds!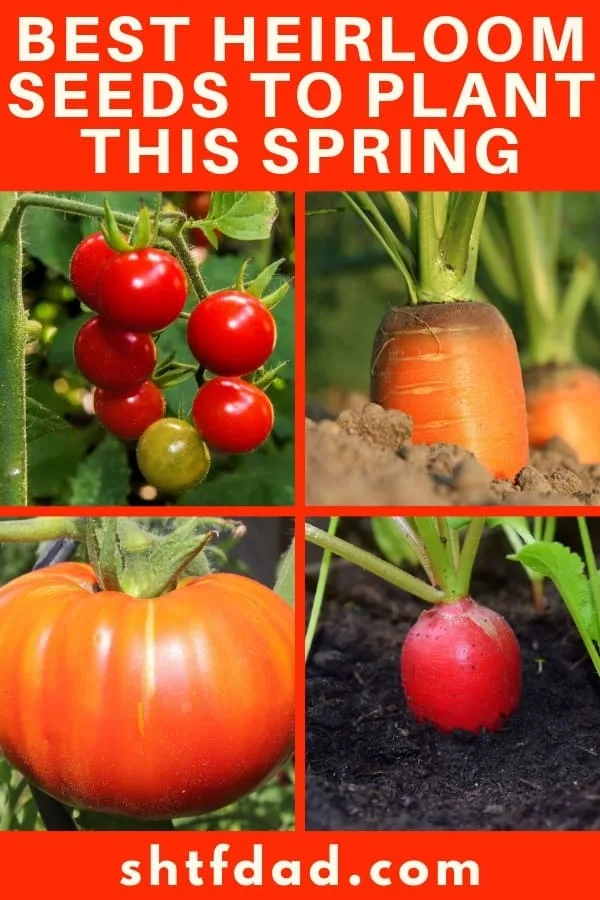 Resources: