7 Easy DIY Plumbing Repairs You Need to Know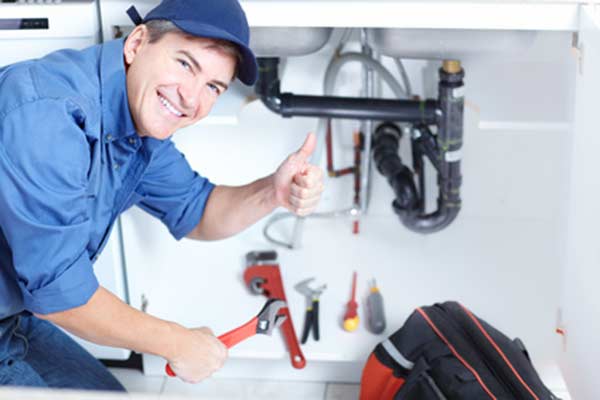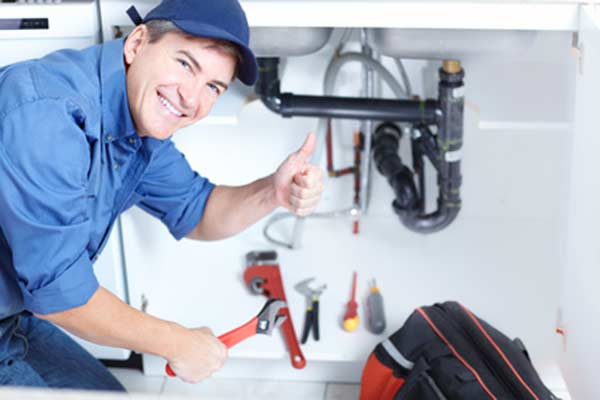 Being able to DIY a lot of home repairs is a huge part of prepping for when SHTF, but do you know that you can actually DIY a lot of plumbing problems yourself without needing to be a DIY fanatic? What I realized when I became a dad is that a lot of plumbing problems doesn't need to be fixed a pro. Knowing how to DIY plumbing repairs saves up on time and having to shell out repair fees, which is better spent on your family.
I feel that lots of people these days can benefit from being DIY savvy, and it certainly won't be a liability when SHTF. Last week, I've come across easy DIY plumbing videos which are so fool-proof you'll feel like pinching yourself. So here they are, the 7 easy DIY plumbing repairs you need to know as brought to you by SHTF Dad.
DIY Plumbing Repair – A Leaky Faucet
Fixing a leaky faucet is one of the easiest plumbing repairs you can do yourself as long as you know the basic types of faucets and how they work. For example, if you have a continuous small drip, it just means you need to replace the washer with the right size one.
Here is a cool video on repairing a leaky faucet to get you started
DIY Plumbing Repair – Installing a Faucet
Sometimes, it makes more sense to replace the entire faucet if the repair is too tricky. Nowadays, faucet replacements even come with instructions, so doing this yourself isn't really that difficult. More so, your local handyman store guy can even give you pointers, including how to troubleshoot what needs to be fixed.
Here is a faucet installation video you can check out too:
DIY Plumbing Repair – Clogged Drain Fix
Fixing a clogged drain can be a pain in the rear end, and often can result to the blame game about who have let the clog get in there in the first place. Anyway, basic drain maintenance common sense means avoiding the problem first. In this regard, simply use drain catchers and avoid allowing grease and food particles near your drains. If your drain is a bit slow, it could just be a plumbing vent problem – something which needs a real plumber, but a simple clog can be fixed with a cable auger or a sink plunger.
Here is a drain fix and maintenance video for clogged drains:
DIY Plumbing Repair – Fixing a Running Toilet
A faulty floater switch or a faulty stop valve is the usual cause of having a running toilet. It means that the large valve in the back of the toilet is not stopping the flow of water into the tank even when the tank is full. Not repairing a running toilet can mean a huge water bill so a permanent fix in the form of replacing the whole set-up is in order. Don't be intimidated though, here is a video showing how easy it is to fix a running toilet all by yourself!
DIY Plumbing Repair – Kitchen Sink Sprayer Replacement
Perhaps one of the easiest DIY plumbing repair jobs, replacing a kitchen sink sprayer can be done even if you don't have a handy-gene somewhere in your DNA. This easy step by step video shows you all you have to know on how to do this easy plumbing fix:
DIY Plumbing Repair – Showerhead Upgrade
If you knew how much extra dough upgrading your showerheads can save you, you would have done this plumbing DIY a long time ago. Aside from saving you a neat 20-30% of your monthly water consumption, there are a lot of beautiful showerheads out there which can give your bathroom an instant makeover. Learn how to do like a pro with this video:
DIY Plumbing Repair – Replacing Caulk
Caulking may not be your idea of an easy DIY plumbing repair but the trick is really all about using the right tools and picking the right caulk. It might need a bit more extra elbow grease but it is all worth it. Just do a bit of research on what type of caulk you need and go to caulking town with this caulking video:
Oh, and in case you are wondering, here is also a list of tools you might need for your DIY plumbing adventures:
Adjustable wrench
Plunger (one for the toilet and one for the sink)
Utility knife
Screwdriver
Plumbing tape
Pliers
Caulking Gun
Want more routine home repair and DIY repair tips for SHTF and prepping? Like us on Facebook for updates and more DIY prepping articles!