SHTFDad may collect a share of sales or other compensation from the links on this page.
My garden is happily bursting with cucumbers: as a matter of fact, my family just harvested eleven yesterday and have loads more that look like they'll be ready to pick in the next day or two.
And lots more blossoms that I know my trusty bees will pollinate. What does one do with all these cucumbers?
Can them of course! I'm going to share with you the recipe for homemade dill relish that I've been using to put up my cucumber bounty.
Tools you need to make and can relish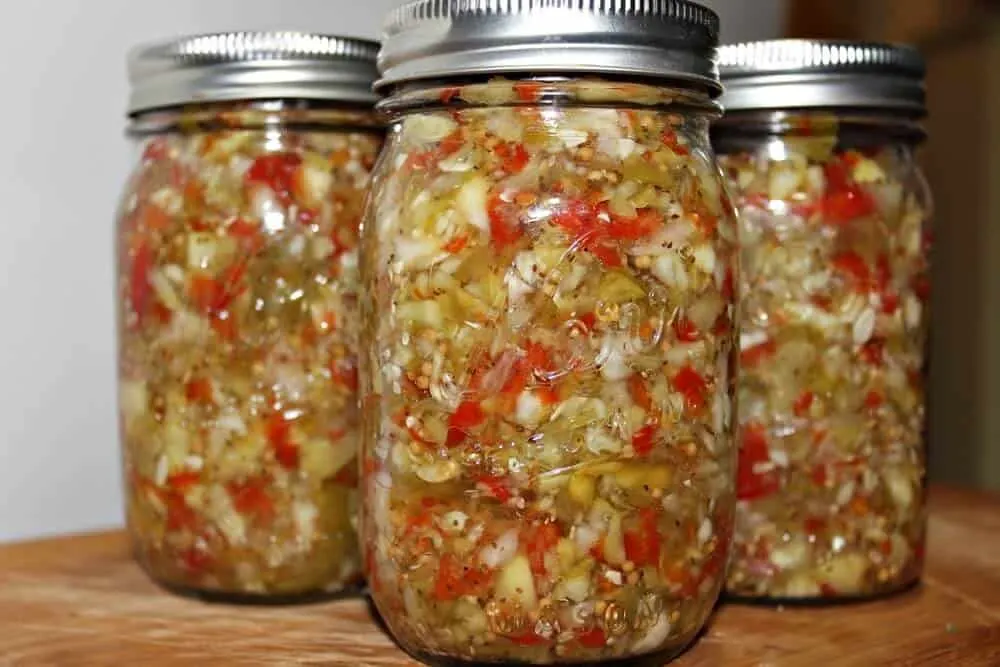 If you'd like to make easy work of making and canning your dill relish, here are some of the must have accessories.
Sale
Mason jars (be sure the lids haven't been used before)
Water bath canner with rack
A magnetic lid lifter
Jar tongs
Head space tool
Canning funnel
Ladle
Towel
Stock pot
Small pot
Large bowl
Homemade Dill Relish Recipe
Gather your ingredients:
8 lbs. of cucumbers, finely chopped
½ cup canning or pickling salt
2 teaspoons of ground turmeric
4 cups of water
2 ½ cups of onions, finely chopped
3 cloves of garlic, minced
1/3 cup of granulated sugar
2 tablespoons of dill seeds
4 cups of white wine vinegar
*I ended up with eleven 8oz jars of relish from this recipe.
Instructions
#1. Now, put the cucumbers in your large bowl and sprinkle the salt and turmeric on them. Pour in the four cups of water, cover the bowl, and set in a cool place for two hours.
#2. Prepare your jars and lids by washing them in hot, soapy water. 
Transfer the lids to your small pot and cover them with water.  Bring this pot to a simmer. Then place your mason jars on the rack in your canner and fill them with water. 
Next, fill the canner with water so it's a little above the tops of the jars.  Bring water in the canner to a simmer.  Keep the jar rings set aside at room temperature.
#3. After your cucumbers have sat for two hours, transfer them to a colander and drain them. Next, rinse them with cold water. Drain them again and squeeze out any excess water.
#4. Transfer your drained cucumbers to your stock pot and add in the onions, garlic, sugar, dill seeds, and vinegar.  Bring your mixture to a boil over medium-high heat, stirring occasionally.  Once a boil is reached, reduce the heat and let simmer for ten minutes, continuing to stir it occasionally.
#5. Working one jar at a time, remove the jar, empty the water back into the canner, and ladle your relish into the hot jar leaving ¼ inch of headspace. 
Be sure to remove any bubbles. Wipe the rim, place a lid on your jar, and put a jar ring on it. Tighten it to fingertip tightness and return it to the water bath. Continue until the jars are filled.
#6. Once all of your jars of relish are in the canner, bring the water to a hard boil. 
Process the jars in the boiling water for fifteen minutes if you're at an altitude of 0-1000 feet, twenty minutes for an altitude of 1001-3000 feet, twenty-five minutes for an altitude of 3001-6000 feet, thirty minutes for an altitude of 6001-8000 feet, or thirty-five minutes for an altitude of 8001-10,000 feet. 
Once your processing time is over, turn off the heat and let the jars sit in the canner for another five minutes.  Remove the jars and cover with a towel and wait for them to cool completely.
For best results, wait 3-4 weeks before eating this relish, it gives it time to let the flavor really develop.
This recipe was slightly adapted from the Ball Complete Book of Home Preserving.
Sale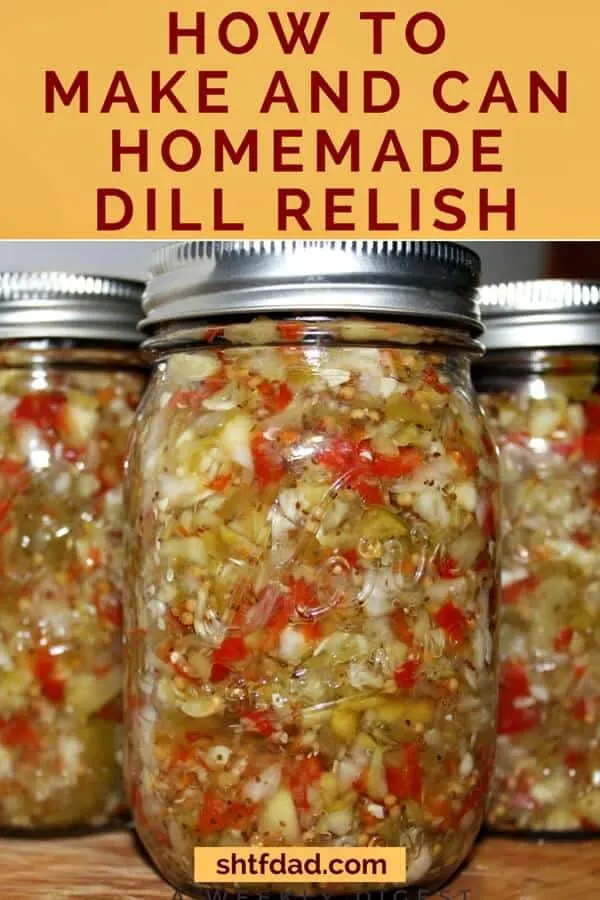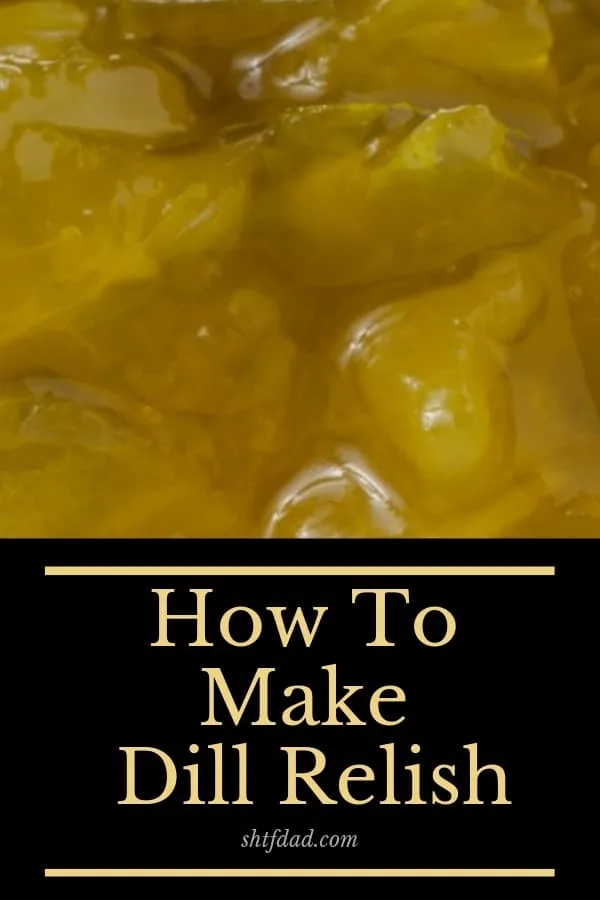 ---
Resources: