SHTFDad may collect a share of sales or other compensation from the links on this page.
Camping is always fun, however for one to be a survivalist one will require various camping tips to ensure they survive unscathed.
These tips will range from keeping warm and how to waterproof your tent among others. Here are some of the tips that a survivalist will require to keep warm during camping.
Whether you are camping during chilly springs or winter, keeping warm is one of the most important factors that will either break or make your cold-weather adventure. There are various tips on how to stay warm in a tent.
Tips on How to Stay Warm in a Tent While Camping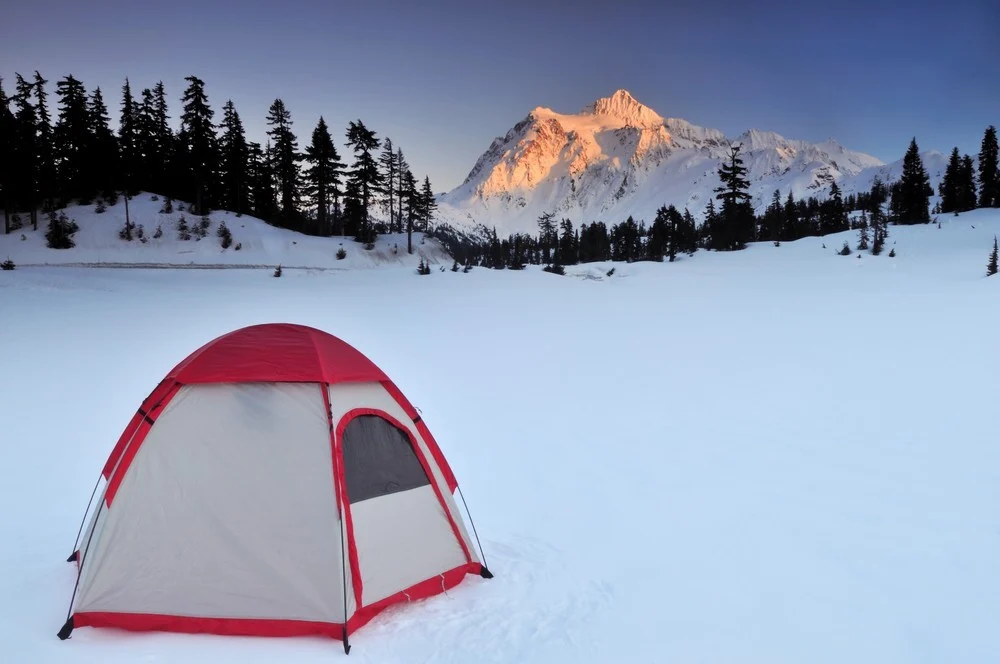 Use the Right Sleeping Bag
Ensure that you have the right quality sleeping bag. A good quality sleeping bag is one that is temperature rated. A sleeping bag liner can also be used to increase warmth by around ten degrees.
It's also important to roll moist air from foot to head every morning after getting up and leaving it open until it attains air temperature. Fluff it up with vigor before sleeping to gain maximum loft.
Invest in a Tent Heater
Purchase a heater that is made specifically for use inside a tent. The Coleman Blackcat Catalytic Heater is a highly recommended tent heater.
The heater should not be left to run all through the night. It should only be run for a few hours before sleeping and after waking up in the morning.
Add a Sleeping Pad under your Sleeping Bag
Make use of a sleeping pad between the sleeping bag and the ground. Research has shown that it's what you have under you that makes you warm but not what is on top.
Sleeping pads are better than air mattresses since they offer more insulation. Using an air mattress by itself will not give any insulation. For more warmth and better comfort, it is advisable to use the pads on top of an air mattress.
Pack a Thermal Blanket
Sale
Make use of a thermal blanket to ensure that the heat from the heater is reflected back to you.
By use of duct tape, attach the ceiling of your tent to the thermal blanket to ensure maximum reflection of heat. This tip applies irrespective of whether you are using heat from your own body or from a catalytic heater.
Choose a Well-Placed Camping Site
Ventilate your tent and select a good camping site.
A good campsite should not be near where cold air settles like in valley floors and low areas. It is recommended that a campsite should be fifty feet above the valley floor.
Ventilation keeps the tent dry and helps in reducing condensation and dampness inside the tent. This will help to keep you warm at night.
These tips are not exhaustive. There are other ways of staying warm in a tent during camping including; wearing completely dry socks, sleeping with a warm stocking hat, and keeping hydrated during the day.
How To Waterproof Your Tent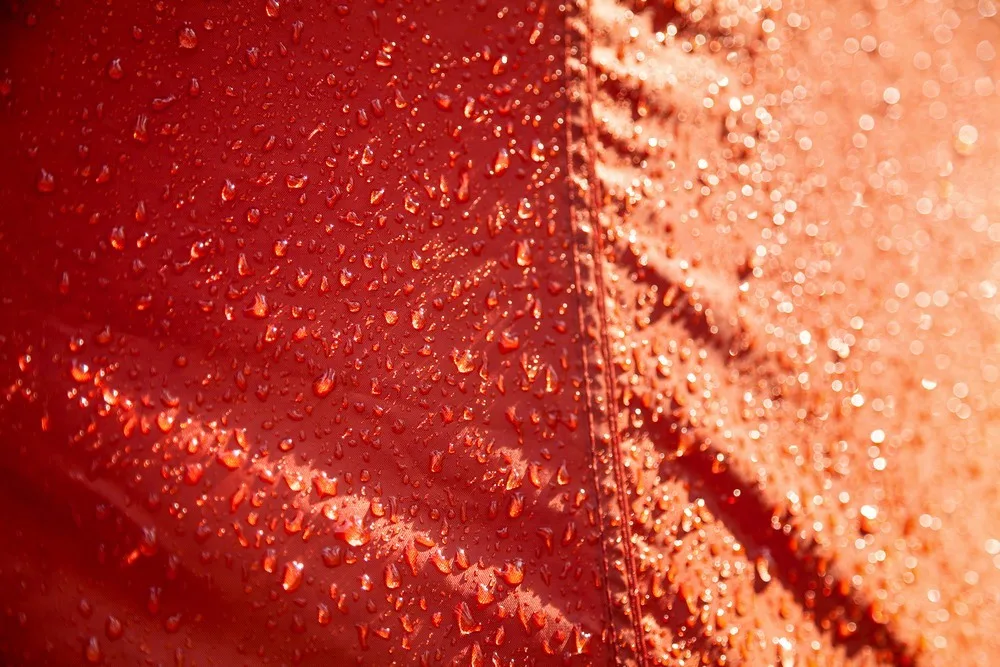 The worst nightmare any camper would face is sleeping in a leaky tent. The only way to prevent waking up in such a mess is by ensuring proper waterproofing of the tent regularly.
There are various ways to waterproof a tent. In the case of old tents, it is important to remove any existing coating before applying any new waterproof product.
There are various products that are easy to use and designed specifically for re-coating man-made fabrics like polyester and nylon.
These products are either paint/brush-on products or sprays. It is advisable for the user to read the labels on each product to get specific instructions and recommendations before use.
Waterproof your Tent using Sprays
KIWI Camp Dry Water Repellant
KIWI Camp Dry Heavy Duty Water Protect provides a...
Ideal for tents, tarps, boots, hunting apparel,...
Treated material stays odor free after drying
This is the most used method of waterproofing since it takes a very short time to dry up as compared to the other ways.
Before spraying the tent, it is important to read the manufacturer's instructions and remove any existing waterproof substances.
During spraying, do not hold the can very close to the tent. This will avoid runs that cause problems by not drying up completely and sticking together when the tent is folded.
Waterproof Your Tent by Using Brush or Paint-on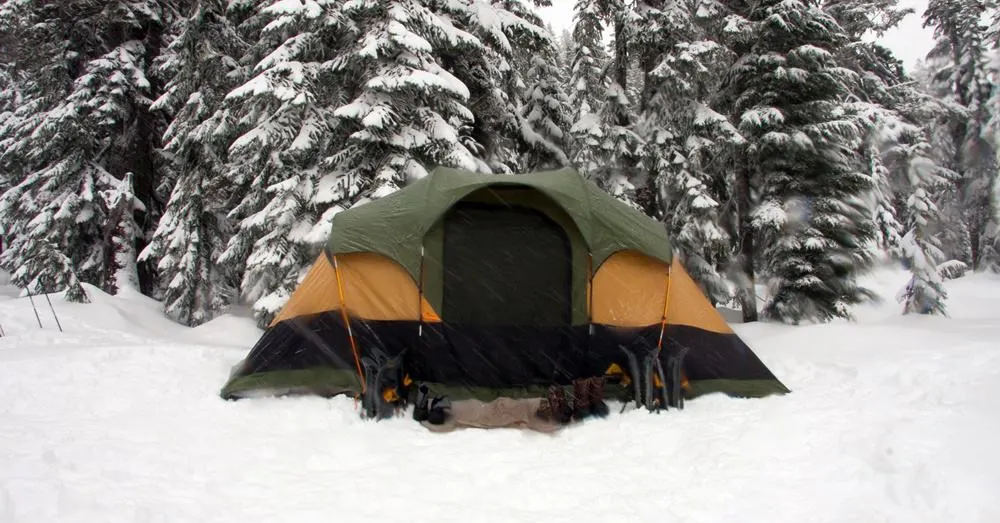 This method of waterproofing tents is cumbersome since the tent takes time to dry and therefore requires detailed planning. The new coat should be applied to the outside of the tent in an area that is flat-surfaced and well-ventilated.
Before folding the tent, leave the tent to dry for around seventy-two hours. Apply talcum powder before folding the tent to prevent sticking. To ensure the tent is fully waterproof, it's important to tighten all ties, seal the seams, and have a good quality ground cloth.
By following the discussed tips, a survivalist will be assured of a comfortable and memorable experience.
---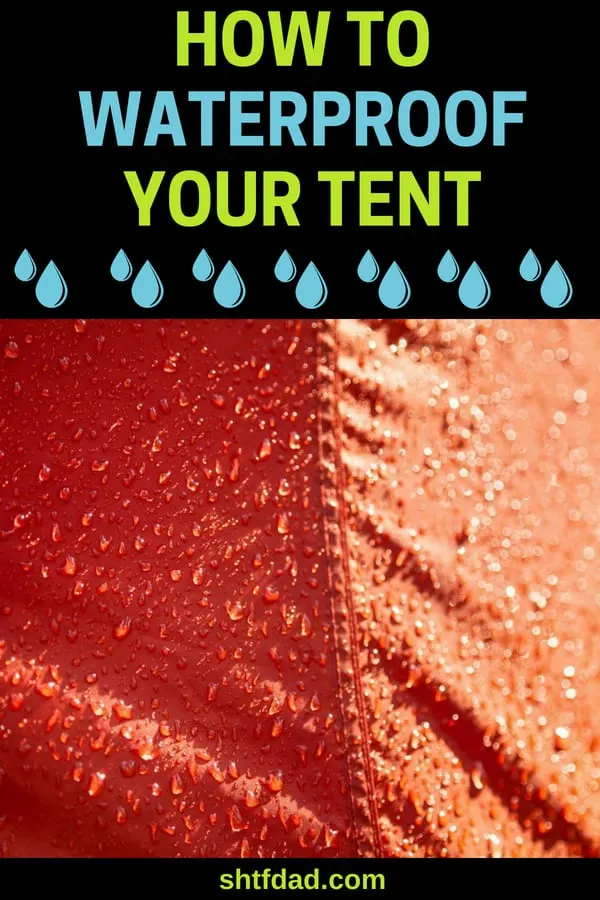 ---
Resources: